By Gillian Flynn
On a warm summer morning in North Carthage, Missouri, it is Nick and Amy Dunne's fifth wedding anniversary. Presents are being wrapped and reservations are being made when Nick's clever and beautiful wife disappears from their rented McMansion on the Mississippi River. Husband-of-the-Year Nick isn't doing himself any favors with cringe-worthy daydreams about the slope and shape of his wife's head, but passages from Amy's diary reveal the alpha-girl perfectionist could have put anyone dangerously on edge. Under mounting pressure from the police and the media–as well as Amy's fiercely doting parents–the town golden boy parades an endless series of lies, deceits, and inappropriate behavior. Nick is oddly evasive, and he's definitely bitter–but is he really a killer?
As the cops close in, every couple in town is soon wondering how well they know the one that they love. With his twin sister, Margo, at his side, Nick stands by his innocence. Trouble is, if Nick didn't do it, where is that beautiful wife? And what was in that silvery gift box hidden in the back of her bedroom closet?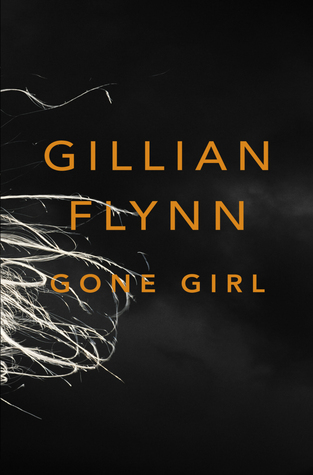 I didn't finish this one. I read maybe fifty pages and watched the movie. And I'm really glad I only invested the two and a half hours to watch the movie vs all the hours that would have taken me to read it. Sure I like thrillers and books with fighting and killing, but I just couldn't stomach this one.
Reading should be fun and reading Gone Girl wasn't fun for me. Every time I'd see it on my nightstand, I'd cringe. The book was such a wall of anger and bitterness and hatred, picking it up was like steeling yourself for war.
And part of that is because Gillian Flynn is a good writer. I felt like a voyeur, like when you catch your close friends fighting or engaging in displays of affection because they don't know you're there. You just feel really uncomfortable and a little icky. That's what this book was to me.
I liked the movie. The plot was all sorts of insanity and I felt pretty well creeped out after watching it and I wasn't as deep into the story as I would have been if I'd read the book. Also I want that house in the movie. Every inch of it.
I'll probably try Flynn's other books at some point, but Gone Girl really just wasn't for me.