By Sara Shepherd
In Beacon Heights, Washington, five girls—Ava, Caitlin, Mackenzie, Julie, and Parker—know that you don't have to be good to be perfect. At first the girls think they have nothing in common, until they realize that they all hate Nolan Hotchkiss, who's done terrible things to each of them. They come up with the perfect way to kill him—a hypothetical murder, of course. It's just a joke…until Nolan turns up dead, in exactly the way they planned. Only, they didn't do it. And unless they find the real killer, their perfect lives will come crashing down around them.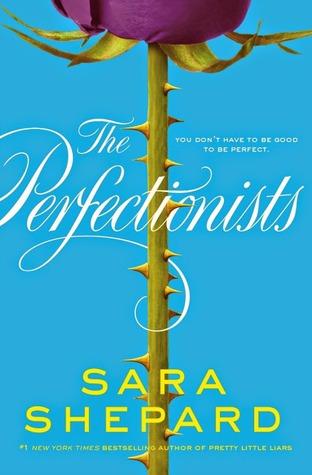 The latest series from Pretty Little Liars author, Sara Shepherd, didn't disappoint. Like all her books, the protagonists are beautiful high school girls who have seen or been through some shit.
What I liked about this series is that, despite the above-mentioned similarities, this series felt fresh and the girls who have been drawn together are even more wildly different.
Mild spoilers:
My favorite two characters of this new group are Julie, who's been secretly avoiding her mother's hoarding issues and carefully cultivating a perfect life. And then there's her best friend Parker, who used to be popular, until her dad attacked her and sliced up her face with a knife.
The bond between these two is very strong and I hope their friendship is preserved and doesn't get complicated with romantic entanglement. That would feel contrived.
End spoilers:
The pacing was great, the twists exciting. I never felt like I saw anything coming until it was happening. Shepherd has set up the start of another great series with a great group of characters. Who really did kill Nolan? That should be good for about another fifteen books haha.
As always, Shepherd's books feel very timely. Texting, sexting, teen bullying, and liberal use of the internet makes the series extremely relevant and modern.
I'm starting to hope that ABC Family picks this one up for a tv show, despite the failure of The Lying Game.
Can't wait to read more!